Dailyum

is an exclusive food brand that works hard to create the very best blend of

natural

ingredients & harnesses

goodness

without compromising on taste, making it perfectly nutritious and delicious.
Just Goodness of Mother Earth!
Modern-day consumers look for healthy, quick-to-make, super delicious foods to fill in the voids of their busy schedules. They need a variety of food and beverages at their disposal to choose from.
We realized this need and came up with a range of healthy substitutes that are
yum

my and can be prepared instantly for one's

daily

consumption. Hence, we branded it as

'dailyum'

. We do not use any chemical preservatives or artificial flavorings in our products making them

100% pure and natural

. They are

MSG-free

and hence, a healthier option. Some of them are even

vegan

and

gluten-free

. And guess what, we make them tasty even without onions & garlic too!
All our products are manufactured and packed under strictly controlled environments to provide safe & high-quality products. Our plants are

100% vegetarian

. We dehydrate dairy and plant-based produce and powder them preserving most of their nutrients along. These go into the making of our instant premixes for soups, milkshakes, and flavour dust keeping them healthy and preservative-free.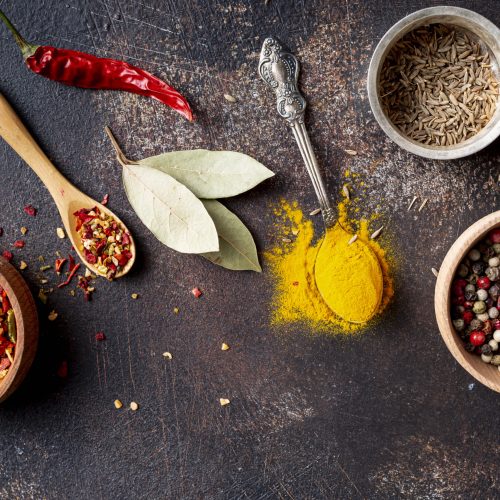 India is a land of spices and has always been a land of amazing cuisine. Its wide range of spices is specifically grown in specific regions. At

dailyum

, our spices are handpicked and made by local chefs who are experts in their field. Small business owners prepare these

spice mixes

in different parts of the country to ensure their

 local flavor

and aroma that is loved by its localities. They are prepared under strict quality check controls and are brought under our roof where we pack them safely to be

delivered

straight to your doors!
We believe that consuming healthy,

pure & natural

products make you

feel good

inside & out. So get ready to know our entire range & its variants while we are

consistently

working to add more.
100% Pure & Natural
We do not use any chemical preservatives or artificial flavourings in our products making them 100% pure and natural.
Convenient
Our products are designed to be healthy, quick to make, super delicious and are packed with convenience.
MSG - Free
Monosodium Glutamate (MSG) is never a part of our food products due to its controversial effect on health.